It's easy to become a micro-influencer and have an impact on your community. All you need is a little bit of interest, creativity, and tenacity. The next time you're feeling lost in the web of influence, take a step back and remember the power of social media. Not only can you share your voice with the world, but by being a micro-influencer you can also get your message out there in more depth and with more impact than ever before. In this article we'll take a look at how to be a successful micro-influencer and make sure that your voice is heard.
What Does "Micro-Influencer" Mean?
As the name implies, micro-influencers are influencers who, in comparison to top influencers and celebrities, have a sizable but not enormous following. They aren't your typical celebrities; rather, they are people who are regarded as authorities in the relevant field. Food bloggers, mommy bloggers, fitness Instagrammers, etc. are a few examples. Micro-influencers are typically enthusiastic about the products they promote and are respected as knowledgeable sources of information and suggestions for related purchases.
Instead of having millions of followers, a micro-influencer has 1,000 or fewer, and typically no more than 100,000. These are devoted followers who rely on their recommendations. Micro-influencers frequently develop close bonds with their followers by interacting with them, creating content they enjoy, and involving them in their projects. They are the perfect choice for your upcoming influencer marketing campaign because their followers are passionate about the product recommendations they make.
Benefits Of Working With Micro-Influencers
No matter if your brand is an online podcast or a skin care product, micro-influencer marketing is one of the best ways to market it. It is a great option for small businesses that want to spread their message but don't have a lot of money or time to spare because it is also very affordable and simple to implement. However, make sure they are genuinely interested in what you're selling before you begin working with them. Otherwise, it might be a waste of money!
Are ALL micro-influencers reliable?
You need to be aware of those micro-influencers with phony likes, followers, and comments. Yes, an overwhelming number of influencers—whether they are nano, micro, or macro (celebrity type) influencers—have turned to dubious methods in an effort to fool people into thinking they have a sizable audience. In a study that was published in 2018 by Ghostdata.io, they discovered 95 million fake Instagram bot accounts. Although exact figures are unavailable, TikTok is even more susceptible to fake accounts than other channels. Due to the lack of a robust level of email or SMS confirmation, TikTok applies a lower threshold for spambot creation and management than Instagram.
Finding out who has real followers versus fake followers is a challenge. However, you have to do it to safeguard your marketing budget.
Imagine hiring an influencer, giving them a sizable payment, and then learning at the conclusion of the marketing campaign that the engagement rate was essentially zero, or worse, zero. When you look a little closer, you find that more than half of their followers are fakes or bots. That can be extremely annoying. You'll acquire an eye for identifying the unreliable people once you've identified them. You can spot influencers with fake followers with the aid of some tools, such as the Instagram engagement rate calculator. You can use engagement rate benchmarks, which were discussed earlier in this post, as a gauge to evaluate your influencers as long as you are aware of them.
The bottom line is that locating a reliable micro-influencer can necessitate some trial and error, availability of appropriate analytical tools, and keen scouting abilities. However, there are a ton of serious micro-influencers who have worked hard to develop their following and maintain it in an organic way. The ones you need to watch out for are these. Keep them if you find them.
Micro-Influencers Vs. Customers And Macro-Influencers
How truly effective are micro-influencers is the current big question. If these influencers don't have the same level of influence as macro-influencers, you might assume that they are simply consumers recommending them to other consumers. But it's not quite that easy. Micro-influencers aid in the more trustworthy and genuine dissemination of your brand's message while still contributing to the "expert opinion" effect. In fact, a study by Expertcity that compared the potency of customer recommendations with that of recommendations from micro-influencers produced the following findings:
Micro-influencers typically discuss purchases and recommend products 22.2 times more frequently than the typical consumer, on a weekly average.
Consumers have a strong propensity to heed advice given by a micro-influencer in 82% of cases. On the other hand, when the recommendations are made by an average consumer, 73% of consumers agree.
94% of consumers believe micro-influencers to be more believable, knowledgeable, and credible in terms of credibility. Regarding the general populace, 83% share this opinion.
92% of consumers believe that micro-influencers are better at explaining how a particular product functions or how it should be used. Regarding the general populace, 83% share this opinion.
You now realize that the influence of micro-influencers on people's purchasing decisions is much greater than that of the average customer. However, how do they stack up against major influencers? Yes, macro-influencers are able to reach a much larger audience than micro-influencers because they have millions of followers. Micro-influencers have been found to be superior to macro-influencers in a number of areas, though. Check out some of the findings of a Takumi study that emphasizes this reality:
Instagram users who have 1,000 followers or fewer on average received 9.7% engagement.
Users with between 1,000 and 4,000 followers were able to average 4.5% engagement.
Users who had between 4,000 and 100,000 followers averaged 2.4% engagement.
Only 1.7% of followers over 100,000 on average engaged with their posts.
Based on an examination of 500,000 Instagram profiles, the Takumi study. The increase in follower rate and the decline in engagement rate were related, as seen in the image above. This demonstrates unequivocally how micro-influencers are better able to interact with their audience than macro-influencers. Because of this, micro-influencers are strongly advised for small businesses and startups that lack the resources to allocate as much money to influencer marketing as larger companies. Top brands should still use micro-influencers, however, as doing so may be a great way to build trust with your target audience and give your interactions with them a more personal touch.
How To Find Micro-Influencers
Now that you know how micro-influencers can help you with your influencer marketing campaign, you can use them to your advantage. Finding the ideal micro-influencers with whom you can collaborate to successfully launch your campaign is the difficult part. Use the following advice to comprehend how to locate a relevant and suitable influencer to collaborate with:
1. Make use of keywords.
No matter what tools you use, keywords are your best bet for finding potential influencers in your niche. For instance, suppose you were to sell a product that you believed would benefit most from food bloggers' promotion. Therefore, by using influencer outreach tools to search for "food blogger," you will find a number of blogger profiles in the pertinent niche.
Take note of the numbers.
You must examine each profile's number of followers in your search results because you are looking for micro-influencers. But what is the ideal figure? Reach and engagement may present a difficult choice for you, but it doesn't have to be that way.
Markerly advises looking for influencers with between 10,000 and 100,000 followers for the ideal balance of reach and engagement based on their analysis of more than 800,000 Instagram users. As a result, the difficulty of working with micro-influencers has been overcome and there are still influencers with a significant following and the appropriate level of engagement.
Use the right tools.
Using the appropriate keywords, you can use a variety of tools to locate relevant micro-influencers in your niche. These tools provide you with helpful data, such as the number of followers they have, a sneak peek at their engagement rate, and in some cases, their social authority score.
Finding both macro- and micro-influencers is made easier with the help of tools like Ninja Outreach and Followerwonk from Moz. Look at the Followerwonk screenshot to see how you can use keywords to find popular Twitter profiles that are associated with a particular industry.
The information is well-organized, showing both the number of followers and the number of tweets to demonstrate how active each user is. To better understand each influencer's level of influence, you can also view their Social Authority. Here, the results are arranged in descending order according to the number of followers they each have. To find micro-influencers with 10,000–100,000 followers, simply scroll down.
Review their content.
After creating a list of potential micro-influencers to collaborate with, you must examine their content on various social media platforms. This will enable you to determine whether the content they produce is written in a manner that would appeal to your target audience. For instance, you might come across some micro-influencers in the niche of food blogging who approach their messaging holistically. These might be the best option for businesses that value environmental responsibility.
Get your outreach going.
The next step would be to approach the relevant micro-influencers you've shortlisted for a partnership. As influencers, these people might receive hundreds of requests for partnerships, so you will need to grab their attention and persuade them to work with you. If you choose email outreach, be sure to give writing a catchy subject line and framing your message with a focus on them top priority.
Examples Of Brand Micro-Influencer Campaigns
LUSH Cosmetics
On a hyper-micro level, Lush Cosmetics collaborates with micro-influencers.
Lush nurtures an organic group of micro-influencers who simultaneously elevate Lush and their brands with content that resonates with their audiences by treating their natural brand advocates as influencers.
"The influencers we work with post things they are passionate about. The difference, in my opinion, is visible to our audiences, says Sabine Schwirtz, a former community manager at Lush.
Getting real is a crucial component of the micro-influencer equation, and doing so also saves time and money that would otherwise be used to produce or curate less genuine content. According to Schwirtz, "A micro-micro influencer might have posted one picture in a face mask, so we include them in our ambassador program, #FirstLookLushies, which gives them more details about the brand and in turn, they generate more UGC."
Lush fosters organic brand advocacy by building relationships with the #FirstLookLushies and republishing genuine content across the brand's channels.
H&M
Itsapark, a blog in the Q&A format from H&M, was created as a resource for fashion advice, inspiration, and encouragement.
In its annual report for 2018, H&M noted changes in the marketing environment and stated that "changing consumer behavior and technological innovation will continue to transform how and when people shop."
Itsapark builds an inclusive community that encourages members to socialize and shop with one another by utilizing the videos, images, and posts uploaded by micro-influencers in the fashion industry. Every featured piece of content has "Buy Now" buttons enabled, so all it takes is one click from a micro-influencer update to convert a visitor from browsing to purchasing.
A spokesperson for H&M stated, "We see this as an opportunity to develop a space where people can get honest and personalized answers to their fashion questions." For all content producers, expertise is more important than social media followings. Itsapark is a community-driven digital fashion resource, to put it another way. We don't want our experience to be centered on the world of influencers.
The community is automatically regarded as trustworthy because Itsapark is trying to set itself apart from the world of fake influencer partnerships by leveraging brand advocates with a modest following in the fashion and beauty industries. Additionally, the authors of the content are not solely linking to H&M apparel in their recommendations. As a result, the website gains more credibility as a source of trustworthy advice in the fashion industry (rather than another way to funnel more purchase traffic back to the site).
Glossier
One of the most revolutionary direct-to-consumer (DTC) brands on the market, Glossier, is hard to find in negative press. What began as a blog grew into a well-known brand name and a successful marketing plan. When the fad's Glossier Rep program was announced in 2016, marketers from various sectors knew it would be interesting to watch.
The company's founder, Emily Weiss, is outspoken about the value of collaborating with actual clients to develop an inclusive and authentic co-marketing strategy. "Nothing is more impactful than a recommendation from a friend," Glossier has now demonstrated. Glossier invited the brand's followers into the Glossier "ecosystem" in order to demonstrate the effectiveness of the word-of-mouth marketing strategy. She started the Glossier Gal representative program, which had 11 reps at first but now has more than 500 devoted ambassadors.
One representative said: "That's a pretty good goal. In a small way, I am a part of the company, and I get to hear about exclusive things that people outside of the company don't get to hear about. Another concurs. I am able to participate in it while still feeling like a consumer.
How To Work With Micro-Influencers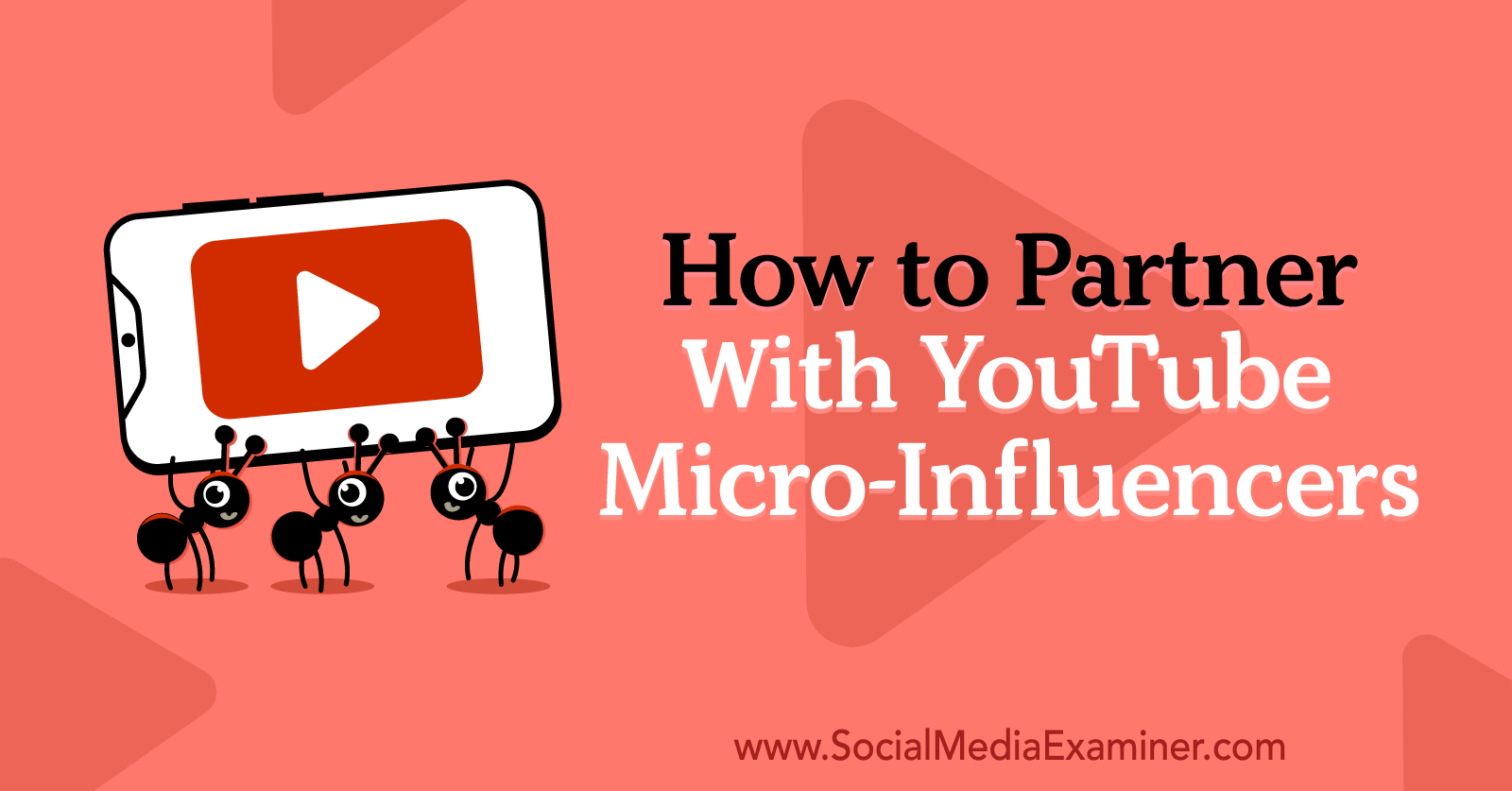 There are many ways to incorporate micro-influencers into your marketing plan, from discount codes to social media mentions, co-created content to giveaway competitions. Here are a few examples of companies that have collaborated with Instagram micro-influencers so that you can create an original concept that suits your requirements:
Social media mentions
Getting them to mention you is a simple way to use micro-influencers to promote your name and goods. The post should ideally show the influencer using your product or positioning it in an appealing yet genuine environment. To encourage them to promote the product, you can send them gifts or freebies. Depending on the terms of your agreement with the micro-influencers you've chosen to work with, you could also set up a small financial incentive.
Social media guru Brittney Buccat (@missxbo) has more than 36,000 Instagram followers. Being one of the most well-known micro-influencers in the fashion and lifestyle industries, she has received requests to promote a number of products and publish sponsored content on her social media pages.
While some of her Instagram posts feature products with coupon codes, other posts merely feature the products with a mention and a succinct description. Look at the example below to see how she mentions a new Your Tea product to promote it. Despite the post being sponsored, her followers responded favorably to it, demonstrating that they respect her opinion and advice.
The same is true of her promotion of Ami Clubwear by merely using their name as a brand and a custom hashtag. The screenshot below shows how the post was able to garner a lot of supportive comments from her followers.
Promote discount codes
Promoting discount codes via influencers is one of the most well-liked ways to collaborate with them. This strategy works best when you work with micro-influencers because they assist you in spreading the word about the code to a sizable and influential audience. Influencers' endorsements of your product inspire their followers to buy it, and the availability of a discount code motivates them to do so.
The way Lootcrate collaborated with relevant influencers and used them to promote special discount codes is a great illustration of this. A subscription service called Lootcrate sends its customers boxes filled with geeky merchandise like t-shirts, socks, comic books, and more. To spread the word about their subscription boxes and offer discount codes, they collaborated with both large and small influencers in the gaming, tech, and pop culture niches.
Amie Lynn (@misshabit), a gamer and cosplayer with more than 77,000 Instagram followers, was one of their partners. Her Lootcrate promotion post received nearly 4,000 likes and a special discount code for 10% off.
Display the abilities of your product.
As was already mentioned, micro-influencers are thought to be better at describing how a product functions or how to use it. They are therefore the best medium for demonstrating how to use your product. Micro-influencers can inspire their followers to try the product by posting videos of them using it and demonstrating how they use it.
Although a complex video tutorial might be effective depending on the kind of product you're selling, it's not necessary. This audience base might be intrigued by a straightforward image post from micro-influencers demonstrating to their followers how they're using the product. The partnership between lens manufacturer Olloclip and a number of micro-influencers who share pictures of themselves using the company's products is a prime example.
Olloclip collaborated with micro-influencers like Brittney Buccat (@missxbo). Take a look at this screenshot of the sponsored post she created to see how her followers responded. People have already remarked on how "cool" the lens is and how much they "need" the product.
Conclusion
Being a Micro-influencer can help you reach a larger audience and boost sales. However, it's important to take some time to prepare your profile and promotional strategy before getting started. By using social media to connect with customers and increase visibility, you can make sure that your business is successful in the long run.