If you want to make money online, you need a Viral Video Marketing Campaign! And if you're like most business owners, you don't have the time or resources to put together a solid one. That's where video marketing incentives come in. By offering your listeners a free video of their own, you are able to engage and motivate your audience in an effort to purchase products or services. A Viral Video Marketing Campaign can be as simple or complex as you want it to be, and there are many ways to reap the rewards. Whether you're looking for leads or sales, a Viral Video Marketing Campaign is the answer to your marketing woes!
Best Viral Video Marketing Campaigns
Jamie Casino Injury Attorneys
The first time this ad ran was in 2014 during the Super Bowl, and it quickly rose to the top of the best viral marketing videos in recent memory. But it quickly gained a reputation for getting a lot of different reactions. To say that this advertisement is a mixed bag is an understatement. But regardless of your viewpoint, there is one thing that everyone can agree on: It is epic!
a scene out of a movie with a bible verse in it.
An engaging storyline (hubris, tragedy, revenge, redemption).
A scene with a sledgehammer is accompanied by epic metal music.
Actually, nothing else is necessary to arouse one's feelings, whatever they may be!
Blendtec
Let's get this party started! You must have seen this or another video in their "Will It Blend?" series even if you've never heard of the company. These are the ideal blend of humor and shock value! I don't know about you, but we thought they were all great! As of right now, Blendtec has blended technological apparatus worth thousands of dollars.
Making a cheesy and shocking video is all you need to do to succeed in this situation. And what's this? It performed flawlessly!
Gotstyle
You didn't anticipate that, did you, we bet? If you haven't seen this commercial yet, we won't tell you the outcome, but boy. This one has a lot of words.
But there are other things that stand out in addition to the naked man's obscenity. Both of the characters are incredibly endearing, and their dialogue is both hilarious and ridiculous! This commercial is outrageous in every way, which is why it is so successful.
And to say that it was successful might be an understatement. The Toronto-based company Gotstyle experienced such a surge in popularity as a result of this advertisement that it even decided to open a second retail location there.
Alibaba
This advertisement is a great illustration of how a video marketing campaign can use a moving individual story to link it to a brand. Because it depicts a Kenyan ice hockey team's aspirations to compete in the Winter Olympics, this commercial is both uplifting and moving. A brand-empowering note that connects the company's values to those in the commercial concludes the advertisement. Overall, the advertisement hits all the right notes, so anyone looking to become an advertiser should follow its lead.
Android
Animals are the cutest thing ever. even more creatures! The idea of using animals in advertisements is advanced in this Android advertisement. Additionally, it demonstrates the company's market leadership because neither the brand's name nor logo appear in the advertisement except for a brief period at the end.
Through the inclusion of more than two minutes of numerous species playing together, this advertisement was designed to appeal to viewers' love of animals. You can't help but sigh along with the narration because of how soothing the music is.
The straightforward secret behind this low-budget viral video is emotions, and lots of them! So bear that in mind the next time you're trying to make a successful video advertisement.
Dollar Shave Club
The Dollar Shave Club brand launch advertisement is unquestionably one of the best viral marketing videos. Who says that creating a masterpiece requires a sizable marketing budget? This piece of advertising genius ought to suffice as evidence that you can survive on spare change.
But what is the main factor contributing to the success of this advertisement? Isn't it clear by now? Humor! Every company should aim to tell their brand's story in an entertaining way, and Dollar Shave Club is a great example of how to do it!
Nike Women
Speaking of humorous, here's another enjoyable spin on a commercial. This commercial successfully tackles a serious subject with humor. It focuses on how crippling women's insecurities can be. It ends on an empowering note that everyone can relate to and gives us a peek into the minds of several women in various exercise or sports scenarios!
These advertisements are more challenging to execute, but if you succeed, they can be very lucrative!
Volvo Trucks
You can't deny that this advertisement is a mind-blowing experience, even though it must have been extremely expensive! Where did the entire advertising budget go? Of course on Jean-Claude Van Damme! This Belgian actor and martial artist pulls off an incredible stunt on camera by performing a split while perched atop two moving Volvo trucks!
This advertisement has it all:
famous individual
a risky stunt
Incredible pacing and even better music
incredible filmmaking
So use these as inspiration for your upcoming advertisements (if you have the budget for them, that is).
PooPourri
Here is the most effective marketing video ever, no pun intended. And based on the name of this brand, we're not the only punsters around here!
Anyone who has seen this advertisement should be able to tell why it was so successful; it takes a common problem that most viewers face and mockingly proposes a solution. Therefore, even if the product itself hasn't convinced you to buy it, the endearing but slightly awkward commercial will probably seal the deal.
You may not be tempted, but we sure are tempted to purchase a few for ourselves!
Old Spice
Every list of viral marketing videos must include Old Spice Man because the commercial has gone viral all over the world. With its humor, quick delivery, and brand message, this commercial has captivated audiences all over the world. Old Spice didn't stop there because "the man your man could smell like" quickly became a symbol in the online community.
That's correct; the business created a number of fresh personalized videos to elevate their campaign to a whole new level. Talk about commitment!
Best Video Ads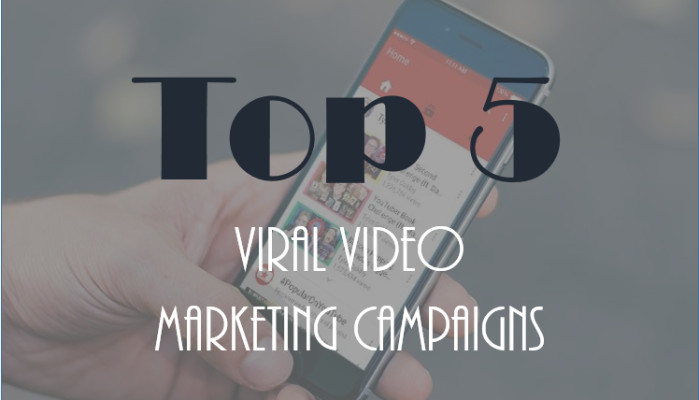 1. Rang-tan (Iceland)
A voiceover by renowned British actress Emma Thompson and captivating animation work together to quickly draw you into Rang-tale. tan's An adorable orangutan leaps around a young girl's bedroom in the commercial. Only when we learn why the rang-tan is there—that the palm oil trade is destroying her habitat—does what initially seems like a Dr. Seuss rhyme quickly turn dark.
The advertisement's vortex-like emotional pull has contributed to its over 65 million views on TV and social media to date. After promising to stop using palm oil in their products, Iceland is credited with using this video ad to move up from seventh to second place among supermarket brands in terms of talkability.
2. Web of Fries (Taco Bell)
Josh Duhamel plays a regular guy who discovers a dangerous conspiracy in this 90-second fake movie trailer. The mouthwatering new nacho fries from Taco Bell are not allowed to be sold by a multinational corporation that produces French fries. And once he starts asking questions, it quickly becomes too late. Our mild-mannered hero is soon going up against "Big Burger" – all to hilarious effect.
The ad was a spectacular hit with viewers who couldn't get enough of the ad's funny thriller clichés. They also couldn't get enough of those cheesy fries. Taco Bell's nacho fries were one of the most successful food launches in history with 53 million sold in their first five weeks.
3. Perspective (Apple)
An allusion to the venerable Apple motto "Think different," this slick and intellectual video ad begins with a quote about honoring people who have "always seen things differently." But when the quote is viewed from the proper angle, we can actually understand what it is saying.
The rest of the video uses stunning perspective tricks to further illustrate its theme. Every time the camera pans around the white loft, we have to be at precisely the right angle to read the quote. The advertisement has wowed audiences ever since it debuted in 2014. This video advertisement has received over 3.5 million views on YouTube alone to date.
4. Dumb Ways to Die (Metro Trains)
This PSA is important if you've ever felt tempted to eat the entire tube of super glue or remove your helmet in space. Several adorable animated blobs meet their demise in an increasing number of bizarre ways in this award-winning commercial created by Metro Trains in Melbourne, Australia. When the final three blobs perish as a result of unsafe behavior near trains, the moral of our story is finally revealed.
This video advertisement was a bit of a blockbuster in terms of PSAs. Five major awards were given to the video at the Cannes Lions festival. More than 170 million people have watched the video as of now. Most importantly, it has been reported that this video advertisement has resulted in a 20% decrease in accidents on Metro trains. (We advise you to try to forget that song.)
5. The Sculptor (Peugeot)
This video, hailed as one of the best auto advertisements ever, demonstrates the extraordinary lengths one man will go to obtain a Peugeot automobile. Warning: There is an elephant involved!
The action-packed 40-second video ad begins with a young Indian man falling in love with the sporty Peugeot 206 at first sight. He then leaps into his battered, old car and rams it into a wall. He smashes his car in a rather dazzling variety of ways as confused onlookers watch (including having an elephant sit on it). When he's finished, he's cleverly "sculpted" his old junker into the form of a Peugeot.
6. Write the Future (Nike)
This grand sports epic follows some of the greatest football players of all time, including Cristiano Ronaldo, as they travel the globe. "Write the Future," a song created for the 2010 World Cup, lasts for more than three minutes (on the long-ish side for video ads).
In every scene of this commercial, a turning point determines how each player will go down in history. The grand finale is the unveiling of a huge statue of Ronaldo that appears to be larger than the Statue of Liberty. Additionally, the video department made history. More than 7.8 million people watched this video in a single week, shattering all previous records for the most views of a viral video ad.
7. Skillfinity
In this humorous video commercial, we meet John, a talented little stick person who can play the piano and write books in several different languages thanks to what he's learned on Skillfinity.io!
We later learn that John has used the service to acquire a rather impressive list of skills. However, the wacky voiceover deftly and amusingly undercuts the stick figure smarty pants to prevent the advertisement from becoming boring or, worse, from taking itself too seriously. Who wouldn't want to learn in such a fun way from Skillfinity?
8. BuyMyVitara (Eugene Romanovsky)
Eugene Romanovsky, a specialist in special effects, created what some have modestly dubbed "The Greatest Used Car Advertisement In History" when he listed his 1996 Suzuki Vitara for sale. His used Suzuki Vitara zooms through dunes with Mad Max and around Jurassic Park dinosaurs in the video. But you can't stop this car. The Suzuki even travels to the moon before diving into the water to swim with sharks.
Although we're unsure if this cherished Suzuki from 1996 is still on the road. This memorial video will always exist. This video advertisement has received over 6 million views.
9. Unmasking a Killer (New York Presbyterian)
The star of this dramatic two-minute advertisement is the cutting-edge immunotherapy treatments being developed at New York-Presbyterian Hospital to defeat cancer, despite the title possibly sounding more like a true crime episode.
This video's striking black and red animation depicts the body's T-cells, which shield us from cancer until they don't. Immunotherapy functions by reactivating these T-cells and assisting the body in the fight against cancer. The advertisement, which debuted during Super Bowl 50, later won two Clio Health Awards.
10. Real Fires
With "Will You Still Love Me Tomorrow" playing softly in the background, this vintage 1980s video commercial opens with a roaring fire in the fireplace. A dog will soon stroll into the fireplace scene. A cat quickly follows him and, strangely, instead of attacking him, gives him a sweet kiss on the cheek. And to make things even stranger, a tiny white mouse joins them. Instead of being devoured in one bite, the cat also gives the mouse a peck on the cheek. Just goes to show how romantic a real fire can be—cats, dogs, and mice all get along when one is blazing in the background.
How to Make a Viral Video.
To start a viral video campaign, you'll need to create a catchy and interesting video that will capture people's attention. You can use any techniques you like, but it's important to focus on creating an impactful video that will leave a lasting impression. Here are some tips to help:
2. Start with a strong headline: Make sure your headline is catchy and easy to remember, and contains information that will interest your viewers.
3. Use data: Make sure your videos include examples of what happened in the story line that inspired your video. This will help viewers understand the why behind the story and make them want to watch more.
4. Be creative: Be creative when it comes to the visuals in your video. Use bright colors, eye-catching graphics, and suspenseful music to drive home your point.
How to Use a Viral Video to Make Money.
1. Start by creating a high-quality, engaging video that catches the attention of your audience. Use a catchy title and focus on explaining your product or service in a clear and concise way.
2. Next, make sure to create a video that is easy to share with your friends and followers. Make sure to include relevant videos content (images, images galleries, etc.) that will help promote your product or service.
3. Finally, make sure to sell your video through online platforms like YouTube and Google Play and through paid marketing campaigns such as social media engagement, email marketing, and lead gen techniques.
Conclusion
Viral video marketing can be a great way to reach a larger audience and boost sales. However, it's important to take some time to prepare your campaign and make sure that you're using the correct techniques. By following these tips, you can create successful viral videos that help your business grow.