Cool Tools for Social Media Marketing gives you everything you need to take full advantage of the most effective promotional tools. Complete with insightful information and powerful information, it's a must-have resource you'll turn to again and again.
Cool Tools for Social Media Marketing is an eBook filled with 50 pre-written content (text and images) that will be useful to your business. You can use any of them or all of them in your blog posts, social media content, and website content.
Taco
The Taco app lets you combine tasks and tickets from different places, such as Trello, Evernote, and email, into one master to-do list. It's a major timesaver.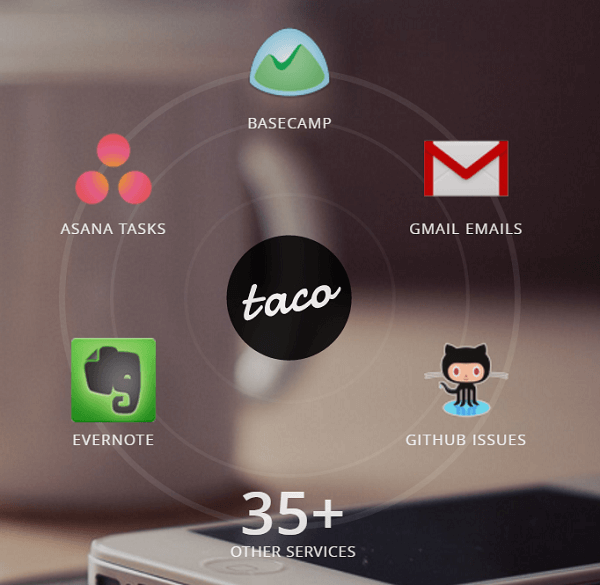 Sign up for free at TacoApp.com and connect it to all of your other services. Taco will connect to more than 35 services such as Asana, Basecamp, Evernote, Highrise, Slack, Wunderlist, Gmail, and even an RSS feed.
Taco is a free desktop app and has a Chrome extension. Plus, you can use it on mobile if you bookmark it on your mobile browser.
Typeform
To create cool forms on the web, try Typeform. You can create a questionnaire on Google forms or SurveyMonkey, and Typeform is similar, but it's much more visually appealing.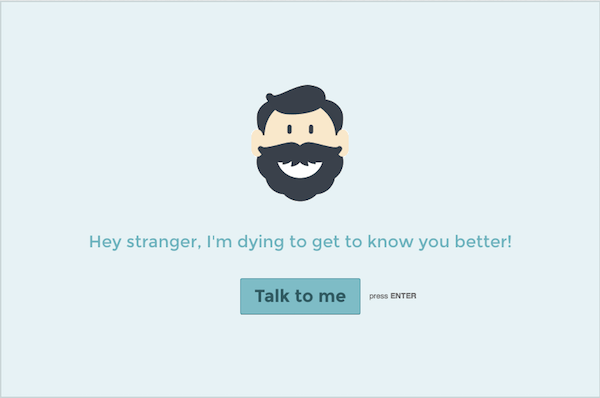 Go to Typeform.com and get started for free. Typeforms can include information, payments, and registration. It's optimized for mobile. You can even create a form on a mobile device and see how it looks as you create it.
It's fun to take their surveys because it's easy, looks cool, and has an awesome user interface.
Typeform is web-based and works across any platform. The basic plan includes unlimited forms and responses. Upgrade to the pro and the pro plus versions for a monthly charge, which give you a custom thank-you screen and priority support. Plus, you can remove the Typeform branding.
Grytics
It can be a hassle to identify the most engaged people in the Facebook group you run for your business. Grytics is a great tool to analyze your Facebook groups.
Grytics gives you statistics based on your most active members, engagement, and activity scores. Plus, you can see which were the top posts in your group.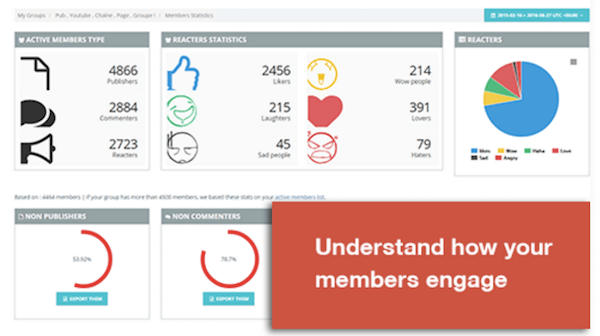 When you open a post from your Facebook page's insights, it tells you how many people liked it and breaks down reactions and clicks. Grytics gives you that kind of data on each Facebook group post and then carries that over into the group members. Possible applications could be rewarding engaged group members and giving them a public shout-out.
It's a desktop tool you can get by going to Grytics.com. There's a free version that provides a bunch of basic data. Then it moves up to premium, pro, and enterprise versions, and each is only a small step up – $12, $25, or $55 per month – based on features.
Hootsuite
Hootsuite is known to be one of the best social media marketing tools, and is used by many successful social media marketers. The application has an excellent dashboard that has so many exciting features. But as there are so many features on the dashboard, it can be a bit confusing sometimes.
This app gives you the power of connecting over 35 social media websites to one account which is something very rare. It is also excellent at monitoring content as well, as you can follow hashtags and keywords easily.
Biteable
Creating content for social media is an essential part of the game. Visual content gets three times more engagement on Twitter than plain ol' text, so good visual content can help you take it to the next level.
With Biteable, you can easily create engaging, entertaining, and informative short videos to share on social media.
With a host of free video templates, footage, music, and animated scenes, Biteable is a godsend for anyone who wants to create studio-quality quickly without needing expensive resources like film or sound recording equipment.
Biteable was created to be super easy to use and one of the cheapest tools of its type on the market. Most features are available even with free accounts (it's pretty cheap to upgrade to Premium anyway) so why not add a bit more excitement and spark to your social media content by creating some short, super-shareable videos?
Buffer
Buffer started off as a scheduling tool for Twitter. Today, it supports all the major social media platforms, including Facebook, Instagram, Pinterest, LinkedIn, and Google + (for the one person who still uses it.) Let's take a look.
You can do some pretty neat things with Buffer:
Use the chrome extension to add articles and content from the web to your Buffer queue or share content on the go.
Automatically shortens links you share. If you're Bitly user, you can connect your accounts.
Upload custom photos and videos (or use ones pulled from the article you shared).
Access complex analytics to track your content's performance.
Create a posting schedule so your content gets spread out throughout the day.
Reply to posts from inside Buffer.
Add team members.
A social media dashboard like Buffer helps you fill your social media feed with relevant and exciting content without spending half your life logged in to Facebook and Twitter.
Patch
Patch, a smart portrait editing app for iOS, automatically edits your images and simulates a blurred background effect that lets the subject of your photo stand out.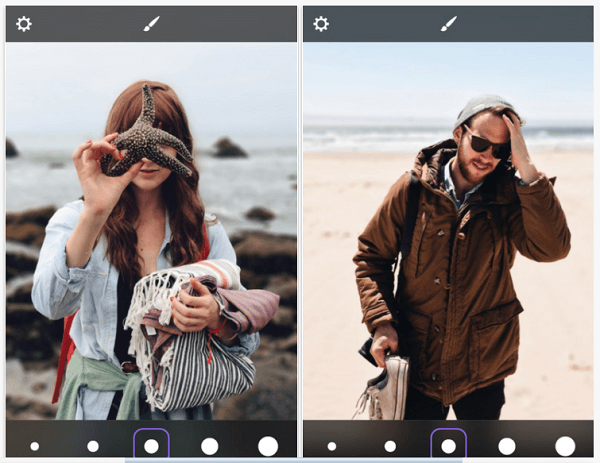 Open up an image inside the app, turn up the intensity, and in 10 seconds the image is processed from a cell phone selfie into something worthy of framing.
You can use images from the built-in camera on your phone, uploaded images, or imported photos from your camera roll. So if you're at a conference and take a bunch of awesome selfies, you can process them afterward!
Patch is free in the App Store but offers watermark removal for a $1.99 fee.
Ripl
Ripl, a mobile app that creates images, video, captions, and moving text, is different from other apps in that it lets you easily do a lot of motion graphics.
With Ripl, you can even have text that zooms toward you or on a crawl. Check out the Social Media Examiner Instagram account for examples.https://www.instagram.com/p/BIG6orsgdn7/embed/captioned/?cr=1&v=7&wp=658&rd=https%3A%2F%2Fwww.socialmediaexaminer.com&rp=%2F23-cool-tools-for-social-media-marketers%2F#%7B%22ci%22%3A0%2C%22os%22%3A23028.19999998808%7D
Ripl is free but you can get a pro account version for $9.99 per month, which allows you to remove the watermark. You can also add your own watermark and branding, as well as have access to other pre-populated design templates.
It's a very cool effect. Ripl is available on iOS and Android.
Conclusion
Social Media Marketing is a Review of best Free and low cost tools for social media management, including free or low cost platforms that you can use to manage your online presence for little or no cost.