You just published your first blog post, and you're excited to start sending email marketing emails! But before you can send those first emails, you need to set up some basic email campaign settings. Here are some tips on how to get started:
Learn the Mailchimp Email Marketing Tips, email marketing tools, types of email marketing and how to start email marketing.
Mailchimp Email Marketing Tips
Make a plan for your email marketing.
We've highlighted several best practices you should take into account when creating an email marketing strategy to help with the planning process.
Define your target market.
Whatever you sell, you need to know who your target is in order to engage with them successfully. You may segment individuals within your audience using Mailchimp, which enables you to send them customised emails that will enhance engagement, foster trustworthy relationships, and boost ROI.
Registrant sources
How and where users subscribe to your list are some of the most important pieces of information your signup form has to offer. Knowing where your consumers joined your list might help you better understand how to communicate with them and where you might want to concentrate your future marketing efforts if you run an e-commerce firm with a store linked to Mailchimp.
Groups and segments
Once you've determined smaller groups of people within your bigger audience, you may establish groups and segments to send your receivers more pertinent and individualized emails. The more relevant the campaign, the more successful the campaign will be. Even though there will be instances when you wish to send to your full list, segmenting users and utilizing Mailchimp's segmentation features can greatly improve the click-through rates and e-commerce orders your campaigns create.
Choose your writing topic.
It's time to consider your content now that you are aware of your audience. What message do you wish to convey to your audience? What kind of content marketing plan do you have? Always keep in mind why your subscribers signed up for your emails so that you can send them with purpose and in a way that resonates with them.
Decide on your sending schedule and objectives.
There is no fixed rule for how frequently you should email your consumers, but if you do so excessively, your subscribers may stop reading your emails completely. In order to keep their subscribers interested in their emails, some users who run blogs or news websites may choose to provide daily updates, while other users may only send emails twice a month. Choose to deliver your email campaign at your own pace. If necessary, change the frequency by checking the click-through and unsubscribe rates.
Set up a schedule.
Making a content calendar to schedule your campaigns, blog pieces, social media posts, and other tasks is one approach to ensure that you stay on course.
Your content marketing strategy, industry, and frequency of sending will all have an impact on your email marketing schedule.
Create your emails.
design advice
Keep your design simple and concentrate on your message while creating email marketing. We advise organizing all the components of your campaign in a hierarchy, with the most crucial details or the main message at the top so that recipients can scan it quickly if they only have a few seconds.
Create custom template code
Want more control over the look of your emails? It is possible to create your own HTML template using code and import it into Mailchimp.
Examine your emails
Try out various email clients and ISPs.
Because every email client is made differently, the campaign you built in Mailchimp may appear slightly different in the inboxes of your subscribers. Check the emails on mobile devices as well because responsive designs can cause them to appear differently.
Friend and coworkers to whom you send test emails
You can send a test email to friends or coworkers so they can see the campaign right in their inbox and proofread the email for errors and provide input on the layout.
With A/B Testing campaigns, discover the best version.
Uncertain of the subject line that will get the most opens and clicks? Do you believe there may be a specific time of day when your clients are most likely to buy something from you as a result of your campaign? You can experiment with various versions of your emails by running an A/B test to see how the changes you make affect your results.
What marketing automation can do for you
Unlike ordinary campaigns, an automation is a targeted email or series of emails that you can set and forget. Automation streamlines your contacts with consumers so you have more time to concentrate on developing content and boosting return on investment, from a welcome email series to follow-up emails after a purchase to awarding your clients with a particular incentive (ROI). To keep customers informed about purchases they made from your store, you can also design, send, and track order notifications.
Determine how you performed.
Your Mailchimp reports' marketing analytics information will enable you to improve your marketing approach moving forward.
opens with a click
These metrics show how effectively your subject lines and campaign content resonate with a certain list, making them the most clear metrics for gauging campaign engagement. To avoid looking at your statistics in a vacuum, it's crucial to take into account how your open and click through rates compare to those of other businesses in your field.
data on e-commerce
In campaign reports, subscriber profiles, and on the account dashboard, you may examine purchase information for your subscribers if you've linked your store to Mailchimp and enabled e-commerce link tracking for your campaigns.
website visitors
You may drive more visitors to your website or online store with the aid of the campaigns you send out. After you send a campaign, you can track any patterns in website traffic or e-commerce activity using a few connections that you may sync with Mailchimp.
Email Marketing Tools
HubSpot
HubSpot, which is arguably best known for its marketing automation platform, just introduced a free email marketing solution that may meet many of the transactional email requirements of a small business.
HubSpot Email Marketing's free edition can be used to send kickback emails from lead offers, thank you emails following purchases, or simply to advertise existing campaigns. The simplicity of use of HubSpot's free email tool is one of its strongest features. The program has a convenient drag-and-drop visual editor and pre-made templates to help you get started right away.
Sender
One of the top free email marketing tools available, Sender has capabilities to guarantee deliverability. It enables HTML-illiterate users to produce visually appealing newsletters. Simply select a template and add components like photographs, videos, and text to make it your own. To make an even greater effect, you may even make your emails personalized for each reader.
One of the main reasons Sender is on our list is because of its powerful analytics function. You may use it to keep track of things like who opened your emails, when they were opened, and who clicked on the links. It even enables you to create precise buyer profiles based on the behaviors of your subscribers, enabling you to improve your current email marketing approach and create offers that are appealing.
Sendinblue
A platform for marketing communications called Sendinblue includes tools for email marketing in addition to other features like building landing pages and managing client relationships. Sendinblue's email design features make it simple to produce a beautiful email with their selection of over 70 design templates. Additionally, each of these templates is responsive, and you can examine the results before publishing to be sure your design will appear as you intend it to on any screen size.
After creating your email, you can use tools like A/B testing and segmented recipient lists to eliminate the guesswork and human labor involved in campaign optimization and audience targeting.
Omnisend
All of your communication platforms are integrated into Omnisend, a smart ecommerce marketing tool. Only email is included in its free plan, but it is more than enough to support small and medium enterprises' email marketing campaigns. It enables you to effortlessly time your communications based on the convenience of your customers and automate email distribution using behavioral triggers.
You can send out more pertinent email marketing messages by utilizing its thorough audience insights. Use time-saving tools like the Product Picker, which allows you to choose all the products you wish to include in your email, to create eye-catching newsletters. To further improve the effectiveness of your emails, you can also include gift boxes, scratch cards, and discount coupon codes.
Mailchimp
You've probably heard of Mailchimp, one of the best email marketing solutions available. You may create and schedule emails as part of their basic email marketing services, which are included in their free plan. Its smart recommendations function, which gives you useful audience insights to maximize your marketing efforts, is what makes this an excellent email marketing tool.
Utilizing the Content Manager, where you can save your images and files for fast access, makes designing emails on the platform simple. You can simply send out welcome emails, order confirmations, reminders about abandoned carts, and other communications by automating your emails in Mailchimp at key points in the customer experience.
Types Of Email Marketing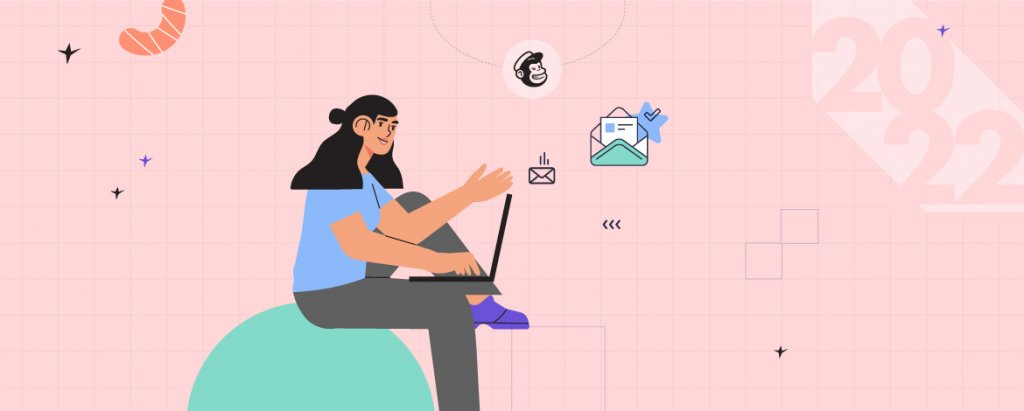 Email Newsletters
In order to keep on their recipients' minds, many companies and organizations send out email newsletters.
Since email newsletters are excellent tools for informing clients and prospects about your firm and showing employee profiles, company passion projects, and pertinent visuals, the majority of industrial enterprises really use them as the cornerstone of their email marketing programs.
You must decide your goal before we dive into the specifics of building email newsletters.
What do you hope to accomplish with your email newsletter? You could wish to cultivate your current contacts so that you become the first company people consider when they require a good or service in your sector.
Welcome Emails
Prospects are often not ready to do business when first approached.
According to studies, just 25% of leads are actually immediately sales-ready, while 50% of leads are qualified but not yet prepared to make a purchase.
Therefore, nurturing is essential to moving your leads closer to the buying stage.
Welcome emails with a human touch and an introduction of your company without a heavy sales push have higher open and click-through rates. Never launch a new product or service before establishing a rapport. Simply focus on making a positive first impression that demonstrates your knowledge of and competence in your sector in order to open doors for further communication.
3. Lead Nurturing Emails
Lead nurturing is an inbound marketing strategy that revolves around figuring out the specifics of your leads' time and wants. For this reason, creating buyer personas is crucial to efficiently reaching your target demographic. Otherwise, your emails will be deleted or not opened.
Lead nurturing offers a closely linked series of emails with a clear goal and packed with helpful information. In this situation, lead nurturing provides more benefits than a single email blast.
4. Dedicated Emails
Dedicated emails, often referred to as standalone emails, solely mention one offer. You may, for instance, invite your target audience to an industry event you are hosting or let them know about a new white paper you have just published.
You can introduce the key call-to-action by introducing it in dedicated emails. They are comparable to landing pages in this regard. The majority of the time, dedicated sends are used to contact your complete email database. This strategy is not always effective in increasing conversions and lowering unsubscribe rates.
5. Transactional Emails
Transactional emails are those that are sent in response to an activity that one of your contacts has taken and that help them finish that action. For instance, when you register for a webinar in your industry, you will fill out a form and get a transactional (thank-you) email that contains your login details. People will receive an email requesting them to click a link in order to confirm their registration if you are using a double opt-in system.
The messages you get from e-commerce websites that confirm your order, provide you with shipment information, and provide you with other information regarding your most recent purchase are known as transactionals.
How To Start Email Marketing
You can begin using email marketing by taking the five steps below:
Select a service for email marketing.
Finding a service that works best for your company is the first step in developing an email marketing plan. There are numerous email marketing solutions available, each with a different set of functionality, including MailChimp, Constant Contact, and Hubspot. Determine your email marketing goals, some key features you require, the size of your audience or contact list, and the overall marketing program budget in order to select the option that is most appropriate for your company. Your email marketing service provider should be economical and adaptable.
Specify your objectives.
Think about the general objectives of your email marketing and digital marketing activities as you set up your email marketing provider and develop your new campaign. Establish benchmarks to gauge the overall success of your campaign. Considerations like customer acquisition, open rates, and how email marketing will fit into your overall plan must be made in this regard. Keep in mind that your email marketing initiatives should be focused and strategic. Don't just send a jumble of communications with unrelated corporate news. You can stay on the right path as your marketing initiatives expand by setting some early goals.
Create a contact list.
You need to have a strong contact list if you want your email marketing plan to be successful. The inclusion of an opt-in form as part of your website's e-commerce section, as well as the addition of opt-in forms on order confirmations and other customer surveys, are all excellent starting points. Remember that obtaining a customer's consent to receive emails is the first step in efficient email marketing. You'll land in the spam folder if you send emails to consumers who haven't opted in.
Develop and carry out your first campaign.
Set up your first campaign with goals and benchmarks to gauge its overall success, just like you would when preparing your overarching objectives. Each campaign's primary objective should be to support your overall marketing objectives. To produce a lovely message type that suits your business, concentrate on template design. To better design your total email marketing strategy, take into account additional crucial factors like the subject line, open rates, and conversion rates.
Test and improve
The method of email marketing will never be completely perfect. You should keep this in mind while you develop an effective strategy because it is continuously evolving. Track the many features of your emails as you roll out new campaigns. Deliverability, open rate, click-through rate, and conversion rate are all included in this. As you improve message frequency, subject lines, and general design, keep measuring these benchmarks. You can hone these elements as you develop your email marketing skills to produce a productive program.
Conclusion
Increase your email marketing efficiency by using the right tools and Formatting your emails in a way that is effective. Use keywords in your emails to bring attention to your product or service, set up a newsletter subscription plan, and use automated tools to improve your email marketing results. Finally, increase your email marketing results by increasing your email marketing performance. By following these tips, you will be able to achieve better email marketing results than ever before!