Marketing communication tools: Communication is a process that allows introducing the company, the countries, and the business to the public through various communication channels. This is an important tool in marketing communication tools pdf, what is marketing communication, marketing communication examples, communication expenses across different communication channels
If you have a business, then you need marketing communication. Although it is considered a branch of marketing, marketing communication would be better described as the process of getting your message to people, thanks to the use of different tools and channels.
Communication Marketing Tools
Marketing communication tools are used to promote a company's products and services. Most companies have marketing communications (MARCOM) departments strictly devoted to planning and developing these tools. There are many different types of communication marketing tools, including advertising, sales promotion, public relations, direct mail, and event sponsorship. Most companies use a combination of these various tools.
Advertising
Advertising is a highly prevalent marketing communication tool. Advertising can be used to efficiently get a company's message to large audiences. Companies can use several different types of advertising, including magazines, newspapers, radio, television, and even Internet advertising. The most effective usually follows the general formula of AIDA (attention, interest, desire, action), according to the article "The Advertising Formula That Always Works" at copywriting.com. The heading of the ad typically gets the reader's attention, then piques her interest and desire for a company's products. Consequently, she acts by going to the store and purchasing the product.
Sales Promotions
Sales promotions are another effective communication marketing tool. Sales promotions can include product demonstrations, contests, displays, free samples, premiums like "buy one/get one free," coupons, and other types of incentives. The goal of a sales promotion is to spur short-term sales by increasing awareness of a brand. Ultimately, a company strives to build repeat business with a sales promotion.
Public Relations
Public relations is a communication marketing tool that helps a company ensure a positive public image, according to managementhelp.org, one of the world's largest online business resources. The goal of public relations is to help consumers better understand a company and its products. Public relations can include public appearances like interviews, press releases, and even the sponsorship of major sporting events.
Direct Marketing
Direct marketing is another highly effective communication marketing tool. Direct marketing can include mail and email promotions, catalogs, and even direct response promotions on television and radio. For example, most cable shopping programs are using direct marketing to sell their products.
The results for direct marketing can easily be measured, unlike most communication marketing tools. For example, a company can key the order form in a direct mail package sent to customers by adding a certain code number. The company may use code 110 to represent a January 10 mailing. That way a company can calculate its return on investment, or total revenue minus expenses, for each mailing.
Personal Selling
Personal selling is another highly pervasive communication marketing tool. Companies have both inside and outside sales reps to market their products to consumers and businesses. One advantage of personal selling is that it offers two-way communication. The customer can ask questions about a company's products or service, then make his decision to buy. However, sometimes it can take multiple contacts to make a sale, especially for higher-priced items.
Types of Communication Tools in Marketing
The term marketing communication tools describes the wide variety of tools at your disposal. These are used to support the sales efforts of your organization and generate awareness. These tools are designed to facilitate effective communication between a business and its target audience.
Different marketing campaigns require distinct marketing communication tools. As a marketer, you are required to develop a marketing communication strategy using these tools. Various tools can be integrated to form an effective marketing campaign.
Marketing communication tools are designed to connect companies or businesses to their target audience. The following are 13 types of communication tools in marketing:
Type #1: Direct Mail Communication
While online marketing has become the go-to strategy for many companies in recent years, offline marketing still has a lot to offer. In an increasingly digital world, using direct mail comes with tremendous benefits.
Direct mail marketing can generate leads more effectively than online marketing. Most consumers find direct mail easier to understand. Additionally, these types of communication tools are proven to generate higher average response rates compared to digital marketing.
Type #2: Trade Shows
Trade shows have become more popular as the COVID-19 pandemic rages on. However, the pandemic has forced trade shows to migrate online. Hosting a trade show is an ingenious way of introducing a new service or product to the market. It gives the customers a chance to meet the brand representative.
Type #3: Forum Communication
Forums are an effective way of communicating with consumers. One can use a forum to address various topics and ongoing issues about a product. These types of communication tools in the market can translate into increased sales, as well as enhanced customer loyalty.
Type #4: Seminars
Seminars are a powerful communication tool for marketing. They can make or break your brand. Holding a seminar allows you to directly engage with customers. You can invite potential customers to learn about your service or brand. Note that seminars are not hosted with the aim of product promotion. Their main goal is to provide consumers with valuable knowledge aimed at improving brand loyalty.
Type #5: Interactive Marketing
Interactive marketing is an excellent way of increasing conversions, which ultimately leads to more sales. This communication tool tends to generate a lot of engagement and feedback from the audience. A successful interactive marketing campaign can make your brand go viral on social media, which leads to increased sales.
Type #6: Webinars
Webinars are ideal communication marketing tools. You can use them to establish your company or brand as a successful thought leader in the industry. It's an outlet where potential customers learn more about your brand's objectives, beliefs, and values.
Type #7: Podcasts
Podcasts allow one to discuss new and hot topics, fashion trends, and anything related to your brand with the visitors. In a word, they keep your customers engaged.
Type #8: Advertising
Most marketing teams use advertising as the key communication tool. You can choose unpaid or paid advertising. A key reason for this is that it reaches a diverse range of people who would have otherwise been difficult to reach. Small-scale companies or start-ups can benefit greatly from advertising since it is inexpensive to do so. It's based on above-the-line marketing, an added advantage for brands without exposure or a defined target audience.
Type #9: Sales Promotion
Sales promotion is a great communication tool for marketing your service or product. The main advantage of this tool is that you get to interact with your clients directly. This guarantees a market for your product since you get to reach the consumer directly and promptly. These interactions have the added benefit of enhancing brand loyalty. You can promote products using gift vouchers, deals, discounts, or free samples.
Type #10: Personal Selling
Personal selling usually happens after promoting the product. The salesperson highlights the features and benefits of a product to probe the client and get them to purchase it. Personal selling is often hard work, but it bears positive results. To increase sales, the salesperson follows the dynamics of AIDAS to lead the customer towards purchasing the product.
Type #11: Public Relations
This is an essential tool for solidifying your brand's place and image in the market. To grow your brand, maintain public relations with influential individuals in the industry. To achieve dramatic sales results, use this tool at the right time and in front of the right people. Contrary to popular opinion, publicity is not an essential part of public relations. You don't need a lot of money for PR campaigns.
Type #12: Social Media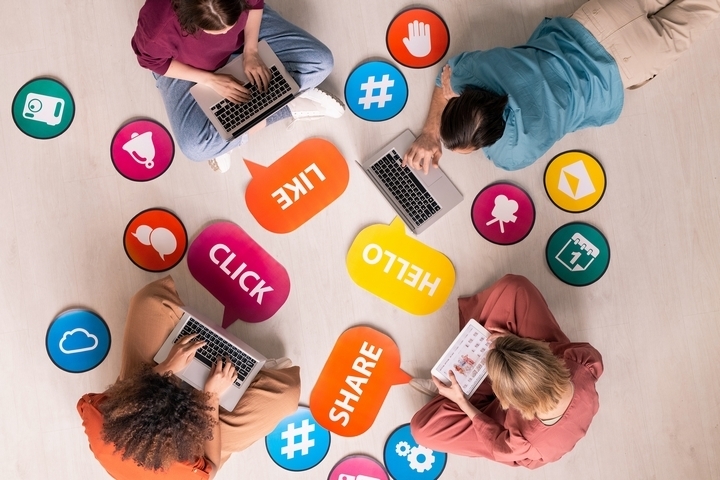 This popular communication tool has redefined marketing. It allows brands to reach a vast number of target audiences. One can promote products on social media using photos, ads, videos, or great content. For instance, Tiktok has become a popular platform for brands aiming to reach their consumers through video content. Most people prefer to connect to brands through social media platforms. Additionally, the testimonials on these media platforms attract even more customers.
Type #13: Newsletters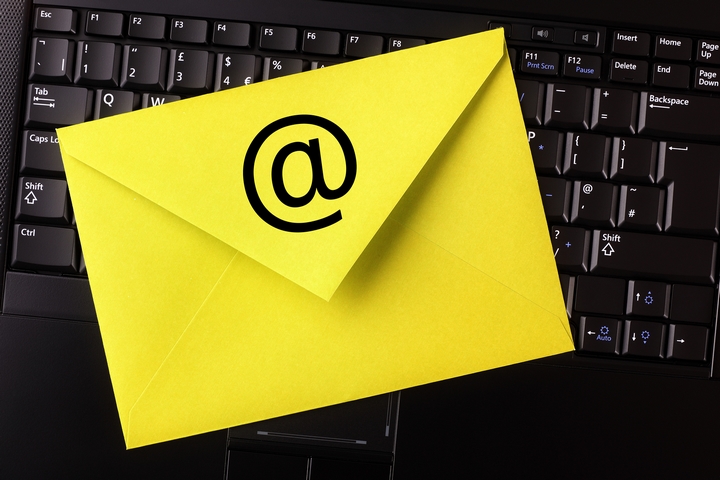 You need newsletters to nurture prospects and capture leads. With this tool, you can send personalized content directly to the inboxes of potential customers. This directs them to your landing page and eventually gets them to engage with your products or services.
Conclusion
Marketing communication is the exchange of information between an organization and its target market.