Timeless Marketing Strategy To Attract Students
In today's competitive educational landscape, attracting students has become a complex and ever-evolving endeavour. Educational institutions, from schools and colleges to universities and training centres, are continuously seeking effective ways to stand out and appeal to prospective students. An integral aspect of achieving this goal is implementing a well-crafted marketing strategy. A robust marketing approach not only boosts enrollment numbers but also helps build a positive brand image, enhances reputation, and fosters long-term success.
This blog delves deep into the art of student recruitment, unravelling a wealth of effective marketing strategies designed to captivate prospective students and foster a vibrant academic community in 2024. We will explore how understanding the target audience lays the groundwork for tailored engagement, and how building a strong brand identity can create a lasting impression on the minds of potential applicants.
Overview of the Challenges in Attracting Students
The task of attracting students comes with its fair share of challenges. Institutions must contend with changing student demographics, rising competition from other educational providers, and the increasing significance of online education. Additionally, students and their families are now more discerning than ever, with high expectations regarding course offerings, campus facilities, and overall student experiences. The abundance of information available through digital channels means that institutions must cut through the noise to engage their target audience effectively.
The primary purpose of this post is to equip educational institutions with actionable marketing strategies that can effectively attract students and address the challenges mentioned above. By exploring a range of proven marketing techniques, we aim to empower institutions to enhance their outreach efforts and achieve their enrollment goals. These strategies will encompass both traditional and digital marketing methods, taking into account the preferences and behaviours of the target student demographic.
Throughout this post, we will delve into various aspects of student recruitment marketing, from understanding the target audience and building a compelling brand identity to leveraging online platforms and hosting engaging campus events. We will emphasize the importance of crafting authentic and relatable content that resonates with prospective students, as well as utilizing technology and data to optimize marketing campaigns.
In the end, educational institutions that implement these actionable marketing strategies will position themselves as appealing options for prospective students. By taking a student-centric approach and effectively communicating their unique value proposition, institutions can create lasting connections with students and establish themselves as leaders in the educational realm. So, let's dive into the world of student recruitment marketing and discover the tools and tactics that can drive success in attracting students.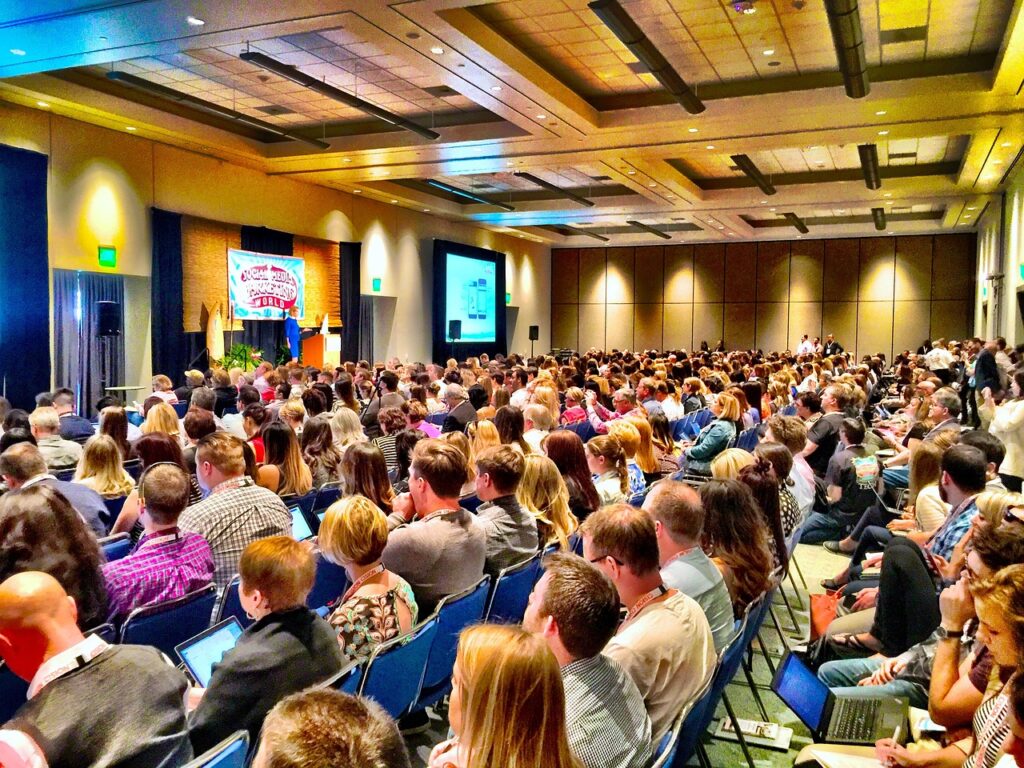 Marketing Strategy To Attract Students
1. Understand Your Target Audience
A. Define the Target Student Demographic
Before embarking on any marketing efforts, it is essential for educational institutions to have a clear understanding of their target audience. This involves defining the specific demographic that the institution aims to attract. Factors to consider include:
B. Conduct Market Research to Identify Student Preferences and Interests
Conducting comprehensive market research is crucial in understanding the preferences and interests of the target student demographic. This research involves:
C. Analyze Competitors to Identify Unique Selling Points
To stand out in a competitive landscape, educational institutions must identify their unique selling points (USPs) compared to other institutions. This requires:
By comprehensively understanding the target audience and analyzing competitors, educational institutions can craft targeted marketing messages that resonate with potential students. This knowledge serves as the foundation for designing compelling marketing campaigns that effectively attract and engage the desired demographic.
2. Build a Strong Brand Identity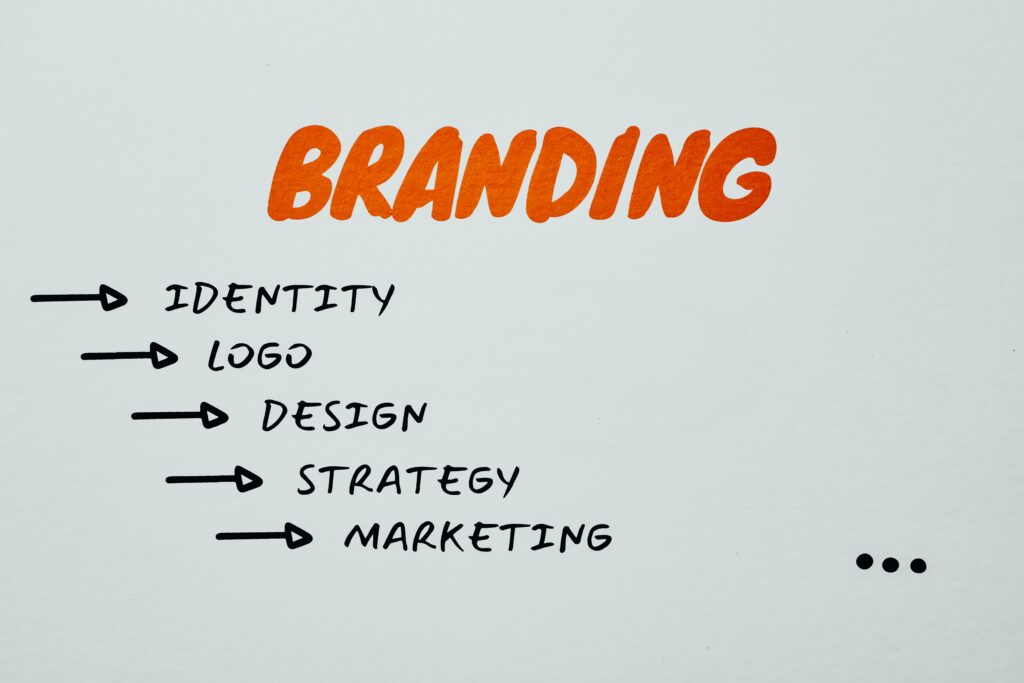 A. Develop a Compelling Brand Story that Resonates with Prospective Students
A compelling brand story is a powerful tool that can connect emotionally with prospective students and create a sense of belonging. To develop a compelling brand story:
B. Create a Visually Appealing and Consistent Brand Image Across All Marketing Channels
Consistency in visual branding is essential to create a memorable and recognizable identity. To ensure a visually appealing and consistent brand image:
C. Highlight the Institution's Values, Mission, and Achievements
An institution's values, mission, and achievements play a significant role in shaping its brand identity. To effectively highlight these aspects:
By developing a strong brand identity, educational institutions can differentiate themselves from competitors and leave a lasting impression on prospective students. A compelling brand story, visually appealing branding, and emphasis on values and achievements create a positive perception of the institution, fostering a sense of trust and affinity among potential applicants. An effective brand identity acts as a beacon that attracts students who align with the institution's values and aspirations, ultimately driving student enrollment and fostering a loyal community of learners.
3. Optimize Your Online Presence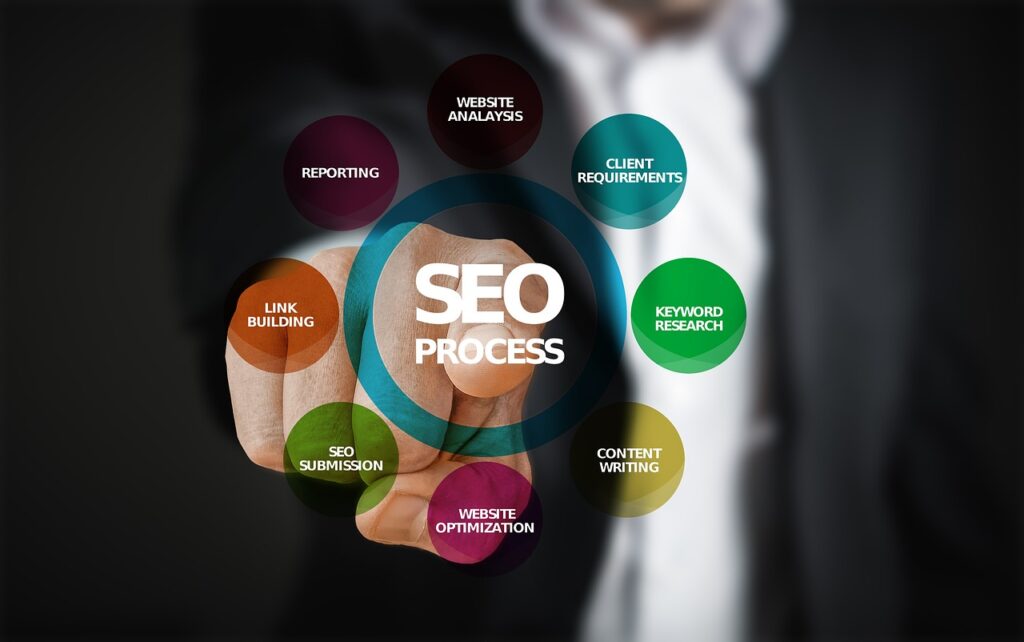 A. Create a User-Friendly and Mobile-Responsive Website
In today's digital age, a user-friendly and mobile-responsive website is the cornerstone of an effective online presence. To optimize your website:
B. Utilize Search Engine Optimization (SEO) Techniques to Improve Online Visibility
SEO is essential to improve your institution's visibility in search engine results and attract organic traffic to your website. To optimize your website for search engines:
C. Leverage Social Media Platforms to Engage with Potential Students
Social media is a powerful tool for connecting with prospective students, building relationships, and promoting your institution's unique offerings. To leverage social media effectively:
By optimizing your online presence, educational institutions can effectively reach and engage with potential students in the digital space. A user-friendly website, optimized for search engines, and an active social media presence provide a cohesive and compelling online experience that entices prospective students to explore further and consider your institution as their preferred choice for education. A robust online presence not only increases visibility but also builds credibility and trust, fostering a positive perception of your institution among the digital-savvy generation of students.
4. Engaging Content Marketing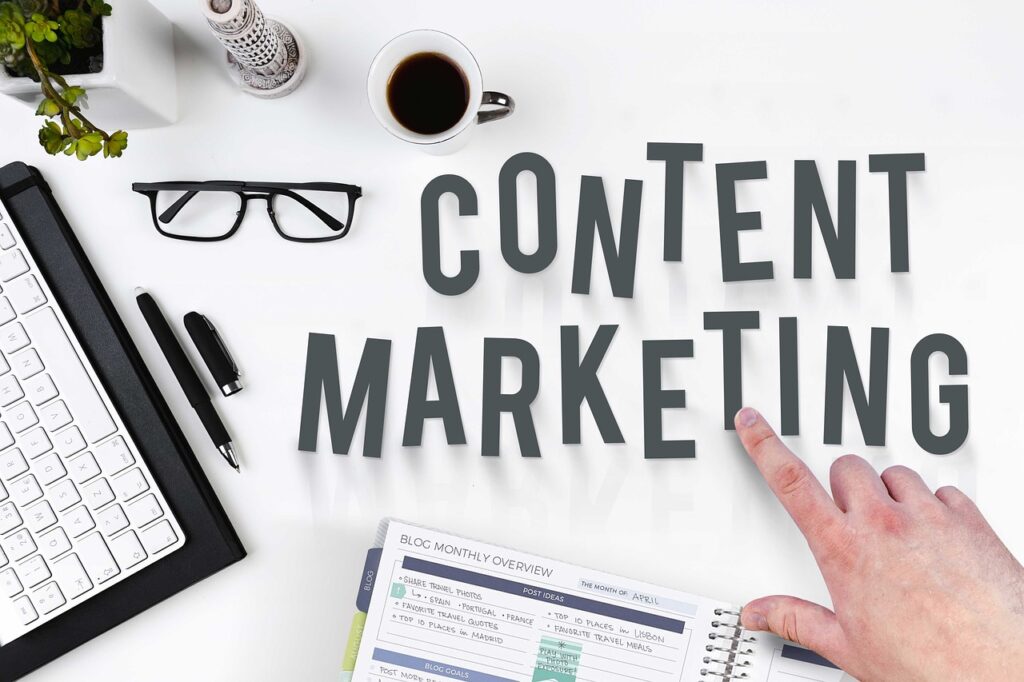 A. Develop Informative and Relevant Content to Showcase Academic Programs and Extracurricular Activities
Content marketing plays a pivotal role in attracting and engaging prospective students. To create compelling content:
B. Use Storytelling to Evoke Emotions and Connect with the Audience
Storytelling has the power to create emotional connections and resonate with the audience. To use storytelling effectively:
C. Incorporate Visual Content, such as Videos and Infographics, to Enhance Engagement
Visual content is highly engaging and captures the attention of prospective students. To leverage visual content effectively:
5. Implement Student Ambassador Programs
A. Recruit Enthusiastic Students to Serve as Brand Ambassadors
Student ambassadors can effectively communicate the unique aspects of the institution from a student perspective. To recruit ambassadors:
B. Empower Student Ambassadors to Share their Experiences on Social Media and Campus Events
Student ambassadors can be influential in connecting with potential students both online and offline. To empower them:
C. Utilize Student Testimonials to Build Trust and Credibility
Student testimonials serve as powerful social proof, instilling trust and credibility in the institution. To utilize testimonials effectively:
By incorporating engaging content marketing and implementing a student ambassador program, educational institutions can connect with their target audience in a meaningful way. Storytelling and visual content help create emotional connections, while student ambassadors and testimonials add authenticity and trust to the institution's message. These strategies collectively strengthen the institution's brand and enhance its appeal to prospective students, ultimately driving student enrollment and fostering a vibrant and engaged student community.
6. Offer Scholarships and Financial Aid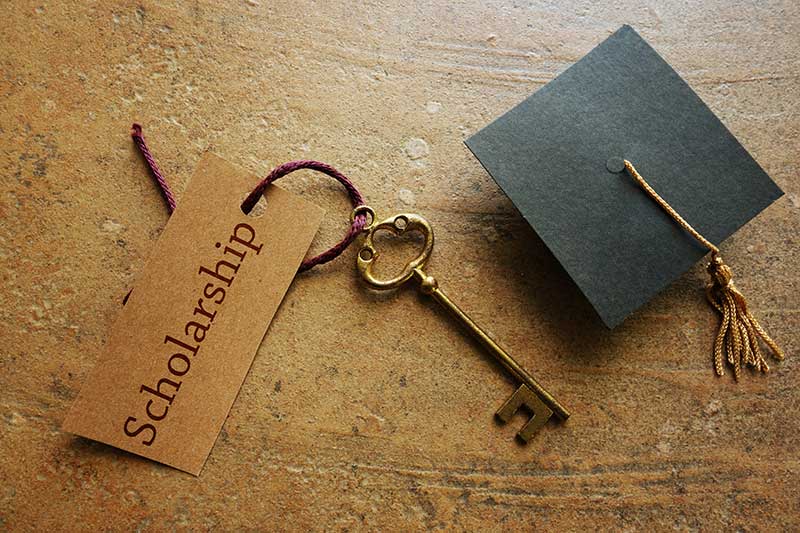 A. Highlight Scholarship Opportunities and Financial Aid Packages
To attract students seeking financial support, it is crucial to prominently showcase scholarship opportunities and financial aid packages. To effectively do this:
B. Create Targeted Campaigns to Promote Scholarship Offerings
To reach prospective students who may benefit from scholarships and financial aid, targeted marketing campaigns are essential. To create targeted campaigns:
C. Showcase Success Stories of Previous Scholarship Recipients
Highlighting the success stories of previous scholarship recipients can demonstrate the impact of financial aid and scholarships. To showcase success stories:
7. Partner with Local Schools and Educational Institutions
Partnering with local schools and educational institutions can enhance the institution's presence within the community and attract potential students. To effectively partner with local schools:
A. Collaborate with Local Schools to Promote Your Institution
B. Offer Workshops and Guest Lectures to Engage with Potential Students
C. Provide Resources and Support to Local Educators and Counsellors
By offering scholarships and financial aid while collaborating with local schools and educational institutions, your institution can reach a wider audience and attract students who value educational support and community engagement. These efforts not only help students access higher education but also reinforce the institution's commitment to empowering aspiring learners and contributing positively to the community.
8. Monitor and Analyze Marketing Efforts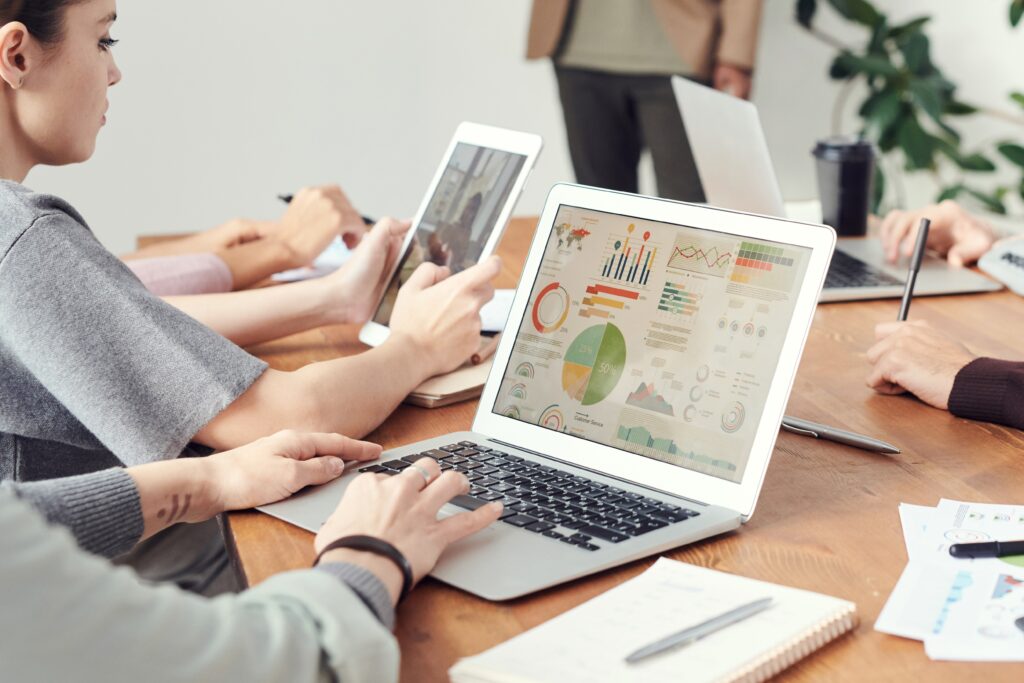 A. Use Analytics Tools to Track the Performance of Marketing Campaigns
To measure the success of marketing efforts and make informed decisions, it is essential to utilize analytics tools. This involves:
B. Evaluate the Effectiveness of Different Marketing Channels and Strategies
Not all marketing channels and strategies yield the same results. To evaluate effectiveness:
C. Make Data-Driven Adjustments to Optimize the Marketing Strategy
Data-driven decision-making enables institutions to refine their marketing approach and achieve better results. To optimize the marketing strategy:
Conclusion
Incorporating a range of effective marketing strategies is essential for attracting students to educational institutions successfully. Key strategies include understanding the target audience, building a strong brand identity, implementing engaging content marketing, offering scholarships and financial aid, and collaborating with local schools.
The dynamic nature of the educational landscape necessitates continuous improvement and adaptation in marketing efforts. Monitoring and analyzing marketing data empowers institutions to identify what works best, discard ineffective approaches, and refine strategies for optimal outcomes.
Putting students at the heart of marketing efforts is paramount. A student-centric approach ensures that messaging, content, and initiatives resonate with the aspirations and interests of potential students. Engaging with student ambassadors, showcasing success stories, and providing personalized support reflect this student-centric focus.
By employing these strategies and embracing data-driven decision-making, educational institutions can not only attract a diverse and engaged student body but also foster a lasting and positive impact on their academic community. A comprehensive marketing approach that continuously evolves and aligns with students' needs is the key to driving enrollment success and achieving educational excellence.

Would you like to get marketing strategy to attract students pdf? Indicate in the comment section below to get a PDF file.